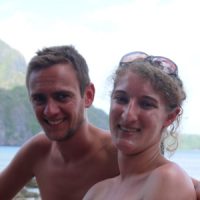 Young French-Belgian couple in search of sun and warmth and willing to leave Europe to embark on a great adventure someplace else, we fell under the spell of the small seaside city of Kep after venturing around South-East Asia for many years. Combining our common passion for sports and outdoor activities with our care about environmental issues led us to the creation of Kep Adventures. We are now looking forward to sharing with you our eco-activities in a convivial atmosphere.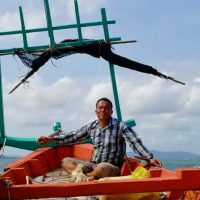 Mister Ti, our captain, is our best ally! Former fisherman, he wandered by night around the Gulf of Thailand, Kep bay islands and Phu Quoc for 20 years. Currents and tides, rocks and sea floor, clouds and sky have no secrets for him. He knows the boat by heart and takes great care of it as he has worked with it for the last 5 years. He will take you around Kep archipelago in complete safety.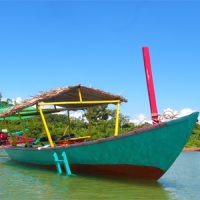 Kep Adventures' boat tours take place on our own boat, the Nāga. This 12 meters long traditional khmer fisherboat can accommodate up to 12 people. It is equipped to provide maximum comfort to the guests: bamboo roof for sun protection, table, benches with cushions, ice box, barbecue, ladder to easily get in and out of the boat, snorkelling gear (fins, masks and snorkels) and enough life jackets to ensure everyone's safety.